iMazing 2.9.8 Mac 破解版 优秀的iOS设备管理工具
---
发表于: 2019-05-15 系统、应用软件 mac
iMazing 是一款Mac上优秀的 iOS 设备管理工具,功能与 iTools Pro 一样,可以让我们方便管理 iOS 设备的短信、联系人、照片、视频、音乐等等,方便在Mac和 iOS 设备间导入导出文件,支持最新的 iPhone 和 iOS 系统,界面也很漂亮!
[
iMazing

在官网售价 44.99 美元]
iMazing

2.9.8 Mac 破解版 介绍

iMazing (是 imazing DiskAid)是最终的iOS设备经理的能力远远超出了iTunes提供。随着imazing和你的iOS设备( iPhone ,iPad,或iPod),你可以:
复制音乐到任何iOS设备(甚至从一个IOS设备到另一个!),无论是Mac或PC设备已同步到。没有限制或限制的音乐转移。
备份和恢复个人的iOS应用程序与您的自定义保存的数据,完美的释放空间,在您的iOS设备,而不会失去你的文件,伟大的安装应用程序,包括你的另一个iOS设备上的数据,你自己的。
将文件传输到iOS设备,并浏览IOS文件系统。
使用你的iOS设备像一个USB钥匙。
浏览和保存的信息(短信,彩信,语音信箱,iMessage),和通话记录,其中iTunes可以做。
浏览,保存,并添加联系人到您的

iPhone

,而不会自动添加到您的iCloud帐户。
浏览和管理同一IOS设备的多个备份。选择要还原的数据集。
还有一些你从未想过的惊人的事情!
What's New in iMazing
Version 2.9.8:
Messages/WhatsApp:
Fixed case where depending on the timezone, very recent messages would only show up after resetting the date range
Fixed keyboard navigation in threads and chats
Improved handling of corrupted or missing attachments
Other fixes:
Fixed crash related to restoring app data to iOS 10.0 or 10.1 devices
Other minor fixes
Version 2.9.7:
Improved jailbreak detection (Chimera and Uncover)
Call history now includes two new columns: Location and Service (WhatsApp, Skype, Viber...)
It is now possible to reverse the sort order of Messages and WhatsApp threads by clicking the header
Version 2.9.5:
Fixed:
Case where music becomes unavailable on the iPod after being loaded. Please get in touch at imazing.com/contact if this happened to you, we will guide you through a recovery procedure
New:
iOS 12.2 support
Support for new iPad models
Messages: support for voice messages sent from iOS 12.2 devices
Messages and WhatsApp: added Show all dates option
Version 2.9.4:
Data is invalid error when parsing a backup is now ignored when it is safe to do so
Bulk exports of Messages and WhatsApp threads now honor the current date range
Improved support for older versions of WhatsApp
Fixed rare Error writing file error when exporting Messages or WhatsApp to PDF
Version 2.9.3:
This version introduces support for browsing, exporting and printing WhatsApp data, as well as a completely overhauled message data extraction and PDF generation engine for Messages.
Version 2.8.4:
Release notes were unavailable when this listing was updated.
Version 2.8.2:
New 2018 iPads Pro support
iOS 12.1 support
Managing app updates from the "Manage Apps" section is now much easier to use: a dedicated window lists available updates, and it is now easy to download updates or directly update apps on a specific device
Installing VPP apps is now supported, as long as device assignment is already done
The calendar view will now display multi-day events on multiple days and not just on the day of the event
When a device's backup location is on an unavailable NAS, iMazing will let you know and will offer to stop trying to connect
Other tiny improvements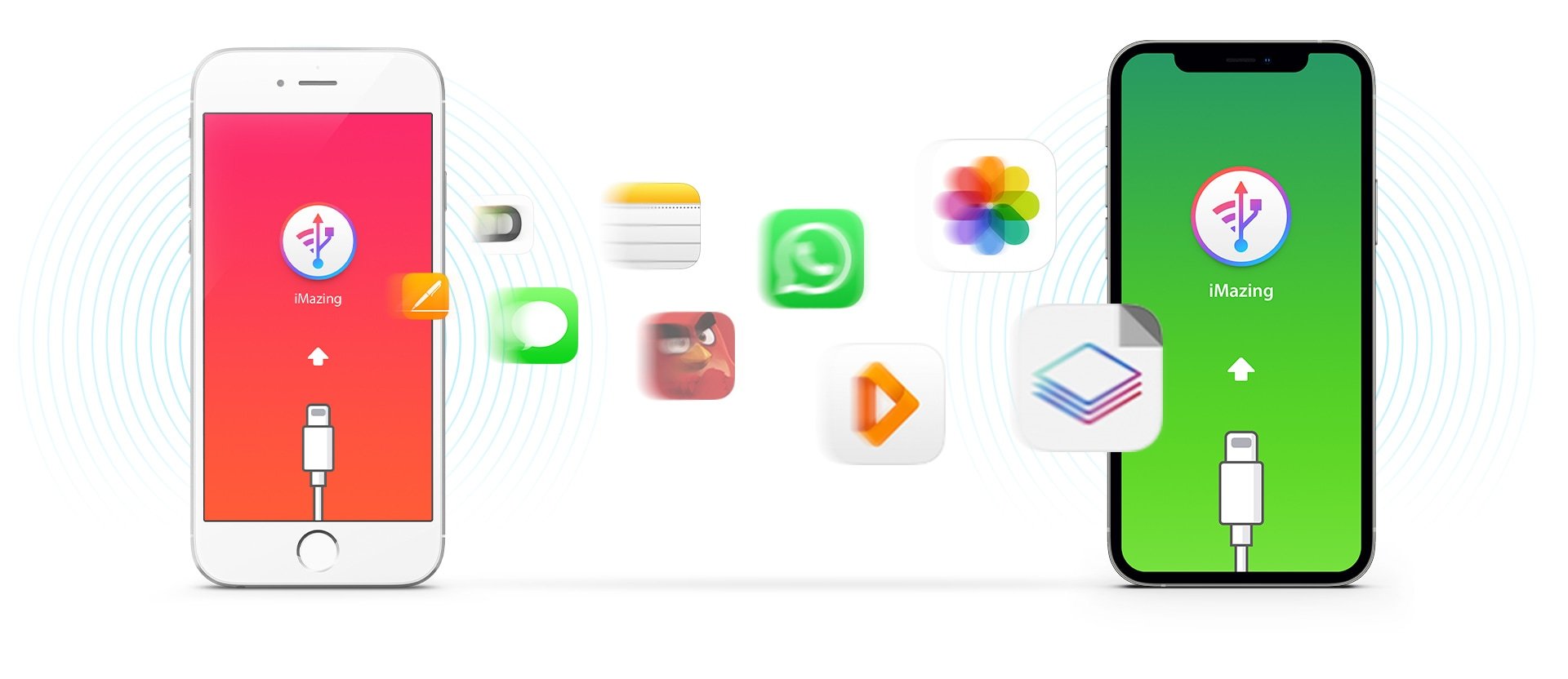 iMazing 2.9.8 Mac 破解版 下载
---